What are the specifications and characteristics of plastic pallets? What are the differences in printing requirements?
Views:0 Author:Site Editor Publish Time: 2020-10-28 Origin:Site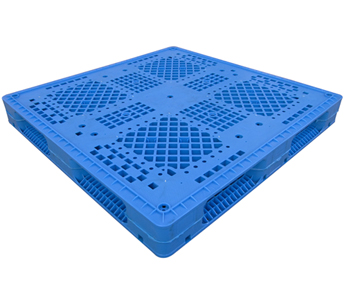 The nine feet of the nine-foot plastic pallet can be printed, and the font size depends on the size of the feet. It is not easy to print on the surface of the grid nine-foot pallet, but the flat surface is fine. The 3runners character plastic pallet can also be printed on all sides, and its structure is more stable and square. Patterns cannot be printed on the grid surface of the 3runners pallet, and it is generally not recommended to print on the flat surface, which is easy to wear. If there are text patterns on the surface, it is recommended to choose a steel stamp. The printing position and size of the Full perimetes pallet and 3runners pallet are similar, but the bottom structure is different. The Full perimetes pallet can also be printed on all sides. Its structure makes it suitable for multi-layer stacking and can also be used on shelves. The goods are not easy to be scattered.