What are the characteristics of plastic containers? Why the growing popularity?
Views: 3 Author: Site Editor Publish Time: 2020-04-21 Origin: Site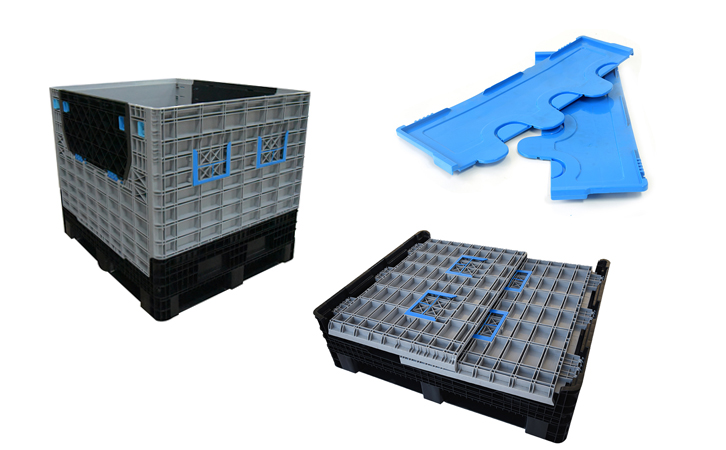 Nowadays, plastic turnover box has become the favored logistics storage container tool of many enterprises, because it is used for collective packaging of products or pallet packaging of goods, can achieve moisture-proof, dustproof, reduce labor, reduce cost.And plastic turnover basket material is PP material or PP, PS synthesis, compared with the traditional wooden box, cardboard box, metal box is more portable and easy to use, so in transportation, distribution, storage, circulation and processing links are more and more popular.
Of course, it can be popular in the market, and its design features are inseparable.
Plastic card board box features:
One, handle firm
According to the human body engineering special design of the side handle firm thick, mellow labor saving, handling more convenient.
Two, may multilayer superposition
The containers are of the same size, and can be stacked when full of products, which is more convenient for transportation.When not in use, can pile up to save a lot of storage space (folding type turnover box), design humanization, storage is more convenient.
Third, side and corner reinforcement
The edges and corners are designed with multiple reinforcing ribs, which make the whole body more solid and not easy to be deformed.
Four, the bottom reinforcement
The bottom is provided with a number of reinforcing bars, reinforcing bars so that the load of the container is better, and the role of anti-slip.The case is strong, resistant to damage and fall.
V. lid design
The lid can keep the items in the container from falling apart easily, so that they are more tightly and completely handled.You can also keep the containers clean and tidy.
6. Wide applicability
Widely used in machinery, automobile, household appliances, light industry, electronics and other industries, can withstand acid and alkali, oil, non-toxic and tasteless, can be used for food, clean and convenient, parts turnover convenient, stacked neatly, easy to manage.