Introduction to the characteristics of injection molded pallets
Views:0 Author:Site Editor Publish Time: 2020-11-02 Origin:Site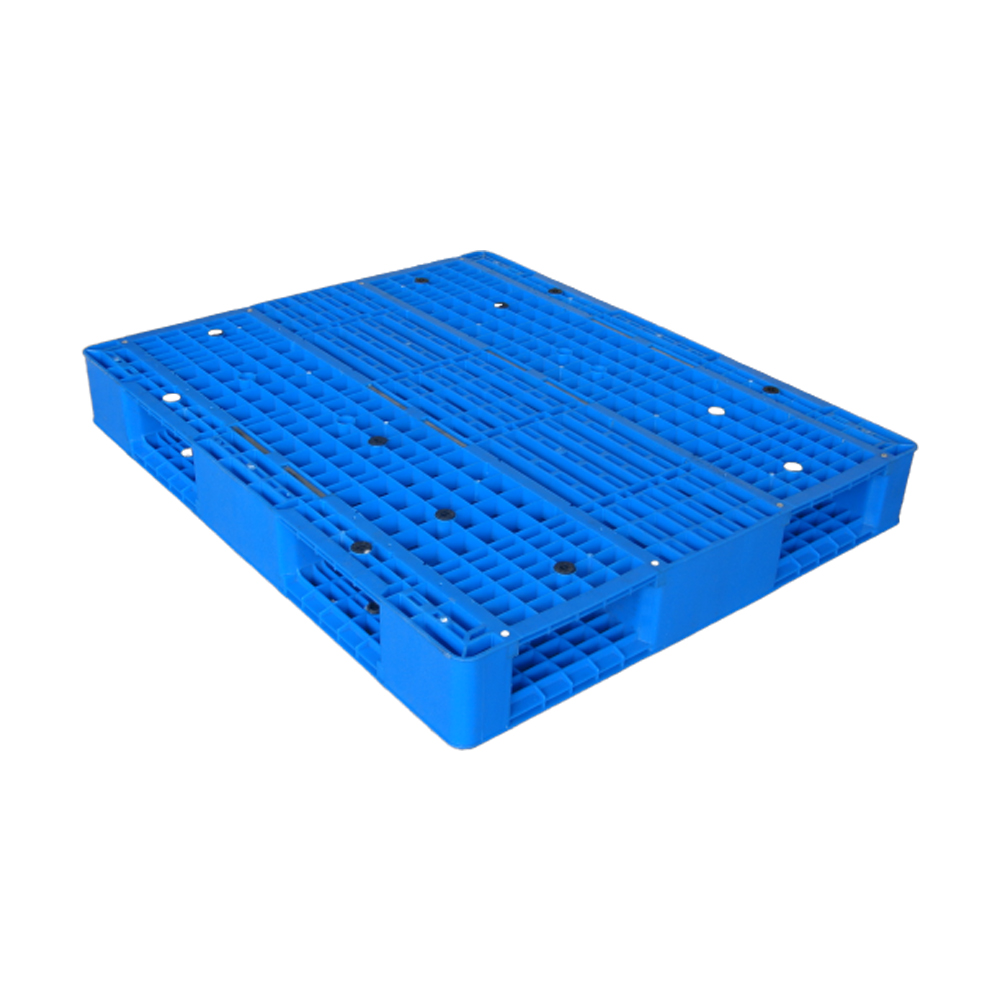 Plastic pallets are containerized unit appliances that are processed by injection molding, blow molding, blister molding and other processes using thermoplastics such as PE or PP to add some performance-improving additives, including box pallets. Plastic pallets are large-scale plastic products, with a molding area of 0.8 to 1.8 square meters and a weight of 10 to -40 kg, so they are generally processed by a special pallet forming machine.

Injection molded pallets are the largest variety of plastic pallets produced in China. This kind of pallet has good integrity and is not easy to produce defects under normal circumstances. Medium-duty and heavy-duty plastic pallets are generally manufactured by injection molding. The plastic pallet products produced by injection molding method are flat, smooth, stiff, and dense, and have greater freedom in product design. They are divided into double-sided integral plastic pallets and double-sided assembled or welded plastic pallets.
The double-sided assembled pallet means that the double-sided integral pallet is divided into two upper and lower pieces, which are respectively injection molded and then assembled or welded. This product requires a pair of molds, the mold structure is greatly simplified, and the requirements for the clamping force of the equipment are also reduced, which is relatively easy for general plastic processing plants.