How to recycle plastic pallets? Recommended scope of transportation with plastic pallets?
Views:0 Author:Site Editor Publish Time: 2020-11-09 Origin:Site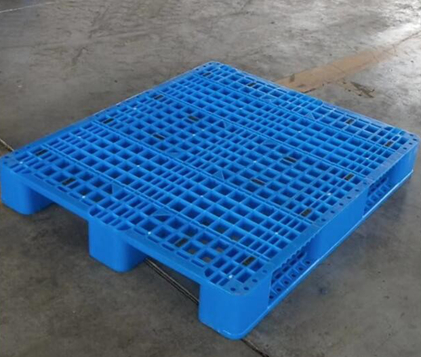 Large-scale packaging product demand companies adopt a shared system, which makes it impossible to purchase a large number of pallets, avoids the storage, management and maintenance of pallets, significantly reduces packaging costs, reduces the company's capital occupation on product packaging, and improves logistics efficiency. The shorter the transport distance, the higher the requirements for pallet operations. In general, the ideal coverage radius for pallet operations is within 500 km. Based on actual operating experience, plastic pallet manufacturers have found that the best way to recycle pallets is to use a forklift, which can be recycled at the loading and unloading site, which is very convenient. The key to the non-recycling of pallets lies in the profit margin of the enterprise industry and the cost awareness of the enterprise's decision-making level, as well as the comprehensive cost of pallet recycling.Especially for those materials that are not easy to load and unload and are scattered, a unified pallet transportation method can greatly improve the mobility and management flexibility of logistics personnel, but the cost requirements for logistics personnel and multi-link collaboration requirements are relatively high. The finished tree can only be made into 6 standard pallets, and the use of plastic pallets is of great significance to the conservation of forest resources. To reduce the use of disposable wooden pallets, plastic pallet manufacturers remind everyone to use plastic pallets, which can save precious forest resources and protect the ecological environment.