How is the blow-molded pallet worn? Is it long service life?
Views:0 Author:Site Editor Publish Time: 2020-10-22 Origin:Site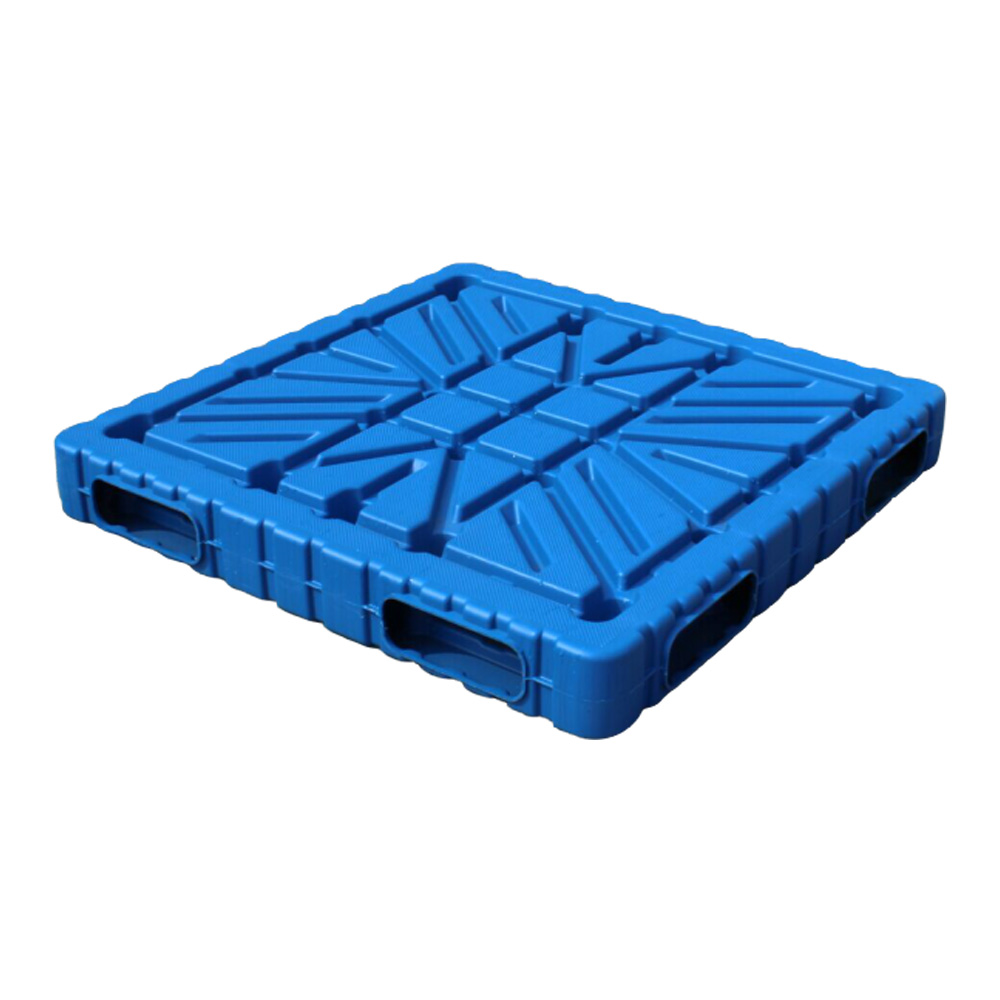 Violent use of trucks: Blow-molded pallets also have good performance outdoors. Blow-molded pallets 1412 are not prone to this situation. It is stable overall, with internal pillar structure, and has a good resistance to violent impact. Misoperation at high altitude: On the shelf, when operating at high altitude, if it falls from a high altitude, it is not only a problem of damage to the cargo pallet, but also a very big safety hazard to the operator. It is recommended that you follow the procedures when operating to reduce safety hazards. Use blow-molded pallets to perform drop angle test and drop surface test at high altitude. There is no damage at a certain height, and the high-altitude drop angle will be damaged, but it does not affect the use. Violent hammer beating: In the process of violent operation, it can be seen that the impact resistance of the blow molding process pallet is much better than that of the injection molding pallet. Fully loaded forklift use: Forklift used together, blow molded pallet 1412 dynamic load test of 2 tons. In the test, the pallet was not deformed or bent, and the goods on the pallet were not scattered, and the performance was good.