How about the design of the blow molding process of the nine-foot plastic pallet?
Views:5 Author:Site Editor Publish Time: 2020-10-26 Origin:Site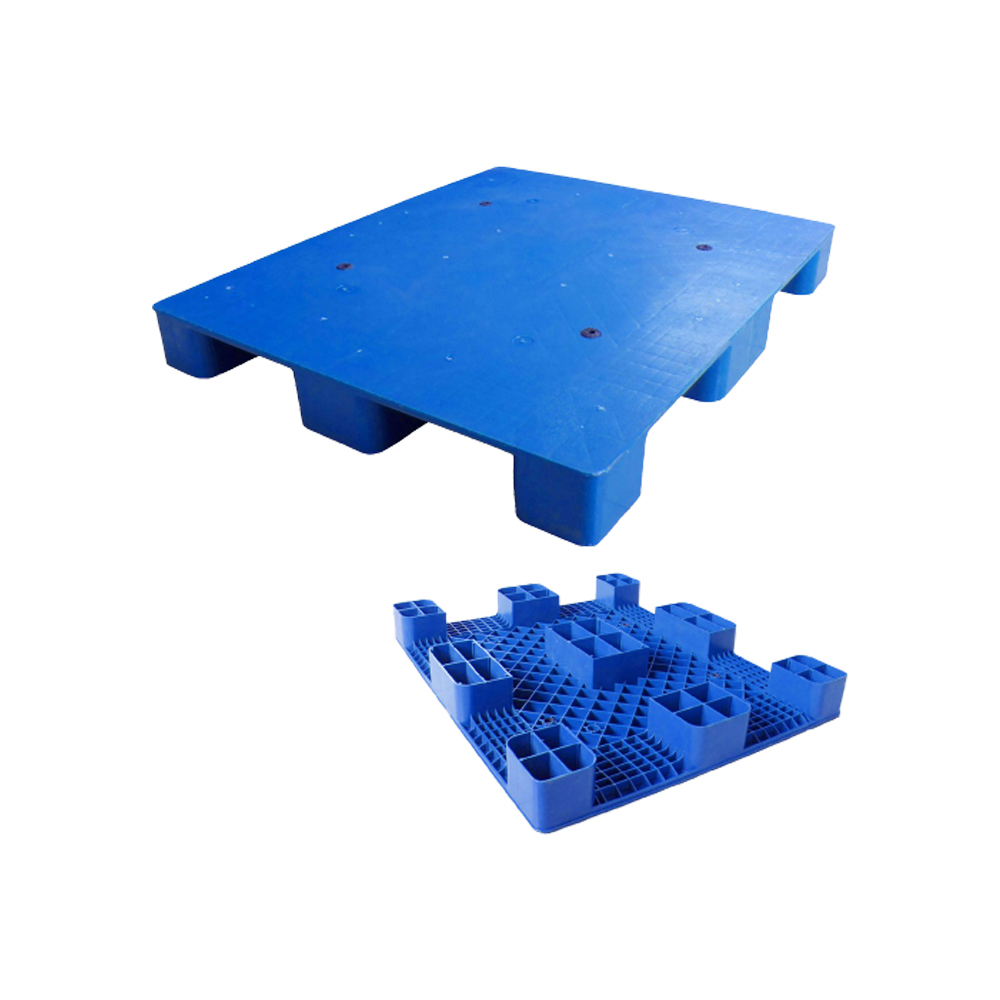 The nine-feet pallet of the blow molding process has a hollow cabin structure with its feets, which has a good buffering capacity for violent impact. It can reduce resistance during transportation and has a good shock absorption advantage. Light and easy to take. The nine-feet design can be nested. Traditional injection pallets are prone to problems that are difficult to pick up after tightening in winter. The blow molding process pallets can avoid this problem. The nine-feet plastic pallet is stable and does not collapse under the force, and its own weight is not high, but it can withstand high load-bearing. In the process of revolving transportation, it will not be bent or deformed, and the goods will be stable and not easily scattered. The distance between the forks of the pallet forklift is scientifically designed, which is suitable for the use of a variety of mechanical equipment. The fork height is appropriate, and the forklift is convenient to enter the fork when receiving the hydraulic truck. It can be used with ease in real assembly lines, smart warehouses, three-dimensional warehouses, or stacking in warehouses. The overall service life of the nine-foot plastic pallet of the blow molding process is long, and the transportation of turnover goods can save a lot of labor costs, site rent and transportation costs. It can choose the appropriate quality assurance and renew it. The old pallets also have a good market and can be shipped as pallets with goods. It costs more materials, but from the point of view of load-bearing capacity and service life, the overall cost performance is very good.